First of all, I have to say thank you for your purchases last weekend, during my Hurricane Sandy fundraising sale. I am donating all earnings from last weekend's sale to my state teacher's union, NYSUT (New York State Union for Teachers). They have established a disaster relief fund for New York state victims of Sandy. Earnings for the two day sale were $51.00. I will combine those funds with my own personal donation and submit it to my union before Thanksgiving. Again, thank you for your support!
If you haven't had a chance to lend your support to Hurricane Sandy's victims, there are a few different bloggers who are also raising funds. A fellow New Yorker, Erica Bohrer, is raising funds for her area that was heavily impacted by Hurricane Sandy. I grumbled after being without power for a few days here upstate, and that is nothing compared to what her area is going through. So, if you can, please stop by and support her fundraiser!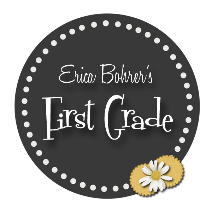 Onto turkey disguises. I cannot recall my exact source for this document, but I do know it was shared on proteacher.net. If you are the wonderful author of this super fun family project, please let me know so I can give credit where it is due. I assign my first graders this task every November. I am always amazed by their creativity. I post the completed projects on my hallway bulletin board for everyone to enjoy. I also post this poster: I am not a turkey! I print it as a poster size.