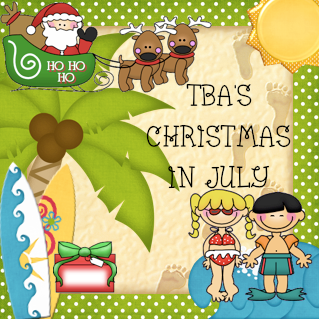 Christmas in July that is! The festivities start tomorrow, July 15th, and continue through Monday, July 18th! You are not gonna believe all the amazing freebies, sales and more! Click on over to TBA and check it out.
Also, be on your toes on Monday, July 18th--it'll be just like "Black Friday" after Thanksgiving, but even better
because it's still summer, and you don't have to get up at 3:00 AM to drag yourself to the mall!
I'll be having a great sale at my Teachers Notebook store and my TPT store. Every item will be 20% off for one day only,
Monday, July 18th. Don't miss it! Start your wishlist now!